About the Python Engineer Development Association
Motivation for its founding
The company originated to authorize tests and learning materials, which serve as guidelines for study, in addition to schools in order to support the training of sound Python programmers who understand Pythonic as the market for the language grows.
Established
June 29, 2016
Goals
Offer study guidelines for people looking to start learning Python, and perform proficiency level checks
Promote the dissemination of the Pythonic programming philosophy
As a Python-related organization, promote the language's dissemination by communicating information related to testing
Examinatiom
Python 3 Certified Engineer Basic Examination
Python 3 Certified Engineer Data Analytics Examination
Managing Members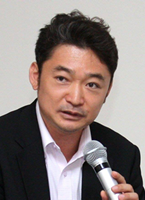 Chair & CEO
Tadashi Yoshimasa
CEO, Yoshimasa Sousei Co., Ltd.
Tadashi has over 20 years of experience in launching new businesses and achieving v-shaped recoveries through strategic turnarounds primarily with leading vendors and startups in IT-related industries. He has also put effort into the educational sector, as he believes that a virtuous cycle of talent, and the development of the educational institutions required to create that cycle, are vital to the growth of Japan's IT industry. Tadashi also serves as the Chair & CEO of Engineer Certification Corporation for PHP, the CEO of Rails Programmer Certification Test Steering Committee, the CEO of BOSS-CON JAPAN.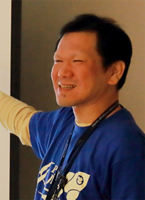 Advisory Director
Manabu TERADA
CEO, CMS Communications
Chair, PyCon JP
Manabu is the founder and CEO of CMS Communications Inc., a Tokyo-based professional Plone and Python development company. Manabu is Python developer charge of Web server-side and cloud layer
Manabu has contributed east Asian language functions to Plone. He has been Board chair of PyCon Japan and is a core member of the Japan Plone Users Group. He was Guest Associate Professor of Hitotsubashi University in 2011, and he became a PSF Contributing member in September 2017.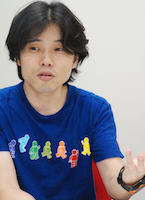 Exam Question Editor
Takanori Suzuki, Python Climber and Executive, BeProud Inc.
Director, PyCon JP
Takanori encountered Zope and Plone when creating a website for his department, and later started using Python out of need. He began his current position in March 2012. His other activities include serving as Chair for PyCon JP 2014-2016, Leader of the Python Bouldering Club, and the organizer of Python Mini Hack-a-thons. He is the co-author of several books on Python, including Python Professional Programming Second Edition (Shuwa Systems, 2015), Python Engineer Training Book (Gijutsu-Hyohron, 2015), and Python Library Recipe Selection (Gijutsu-Hyohron, 2015).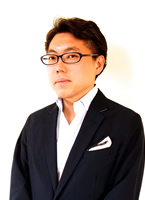 Exam Question Editor
Shingo Tsuji
Born in 1975 in Tokyo, Shingo graduated from the Department of Mathematical Engineering and Information Physics undergraduate and graduate programs at The University of Tokyo. After working on Java-based web application development at an IT startup, he returned to the university to complete his doctorate, and received a PhD. in Bioinformatics. Python drew his attention around 2005, and he has since been getting nearly all of his work done with the language. His specialties are applied mathematics, data analysis with Python and cancer biology. Now he has been working on the research field of complex system sciences and its applications.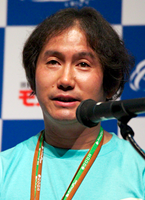 Auditor
Haruo Sato, Representative Director & President, BeProud Inc.
Haruo adopted Python as the main development language for his company, BeProud, in April 2008. It has since accumulated a track record of using Python in more than 70 development projects. Together with other members of the company, he collected that development know-how in the book Python Professional Programming Second Edition (Shuwa Systems, March 2015). He is also involved in the planning, development and operation of connpass (https://connpass.com), an IT study support website, and since September 2007 has organized BPStudy IT study groups (https://bpstudy.connpass.com/). He presented the PyCon JP Oct. 2015 keynote.
Management Office, Yoshimasa Sousei Co., Ltd.
Corporate Logo

Official website: https://www.pythonic-exam.com/
Official X account:@pythonic_exam
Official Facebook page: https://www.facebook.com/pythonicexam/
Official Instagram: https://www.instagram.com/python_exam/
Official connpass group:https://pythonic-exam.connpass.com/